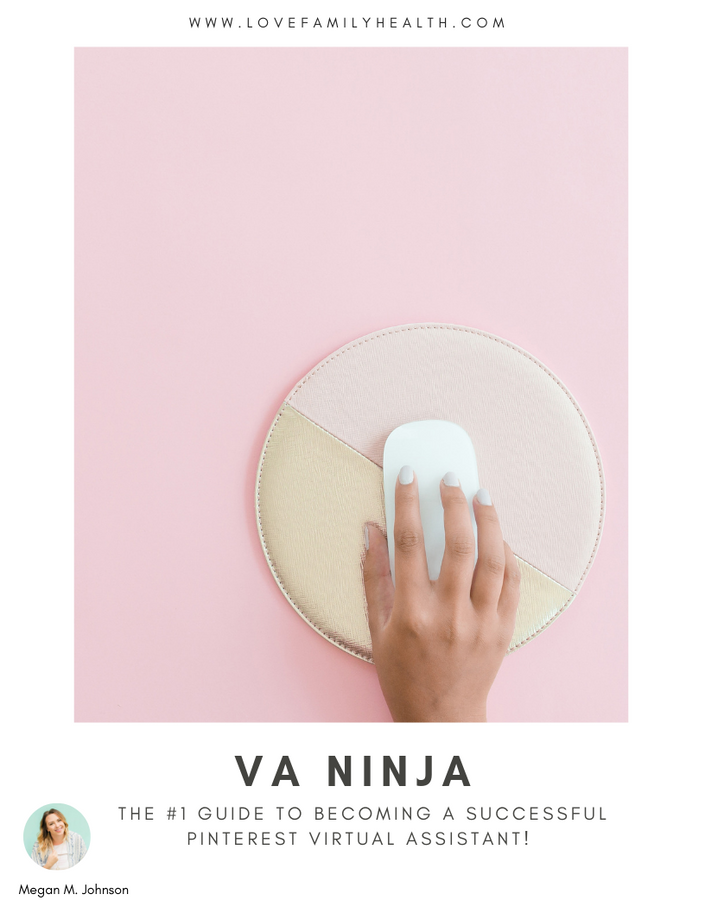 VA Ninja
Everything you need to know to start a successful Pinterest Virtual Assistant Business!
Did you know that in 2020, Pinterest hit nearly 1 billion dollars in ad revenue?
What does that mean for you?
That means, there are 1,000's of businesses out there that can benefit from marketing their products and services on Pinterest. And that is where you come in.
The need for specialized VA's is growing, FAST. And since Pinterest is a more advanced platform than Facebook and Instagram, it takes someone who knows what they are doing to be successful on it.
This is an online video course with a fully downloadable version of the course for reference!
Included are TONS of pre-made templates to help you get your business started!

Course Curriculum listed below!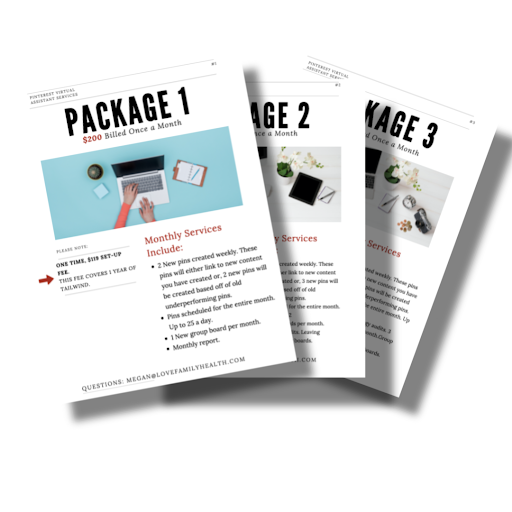 One Last Added Benefit!
One more AWESOME benefit from becoming a VA Ninja Student, you get to list your information and services on my Pinterest VA database! For FREE!
I am very fortunate to be at the point in my career where I am turning away anywhere from 5-10 new clients a WEEK because I am booked solid.
Because of this, I have decided to start a Pinterest VA database to refer clients to. Here, you can include a headshot and link to your services page or your media kit/resume.
For non-students, your services can be added to the VA Database for a $100 annual membership fee.
This page will be promoted via paid ads on Pinterest, Instagram and Facebook MONTHLY, helping you to stay as busy as possible!
Monthly LIVE Conversion Training
Do you have an underperforming pin? A pin that isn't entirely sending you the traffic you would have hoped?

We can help with that! Once a month in the Private Student Group, we do live training on pin conversion. You can drop a link to one underperforming pin, and we will go over tips and tricks to help it convert even better!
If you can't make the monthly scheduled live training that's ok, you can drop a link and watch the re-play when you aren't busy!
This also goes for your client's pins! If you are struggling to get one of your client's pins to convert, we can help!
Worried you won't be able to land a client? Kaili landed her first client only TWO days after taking the VA Ninja course!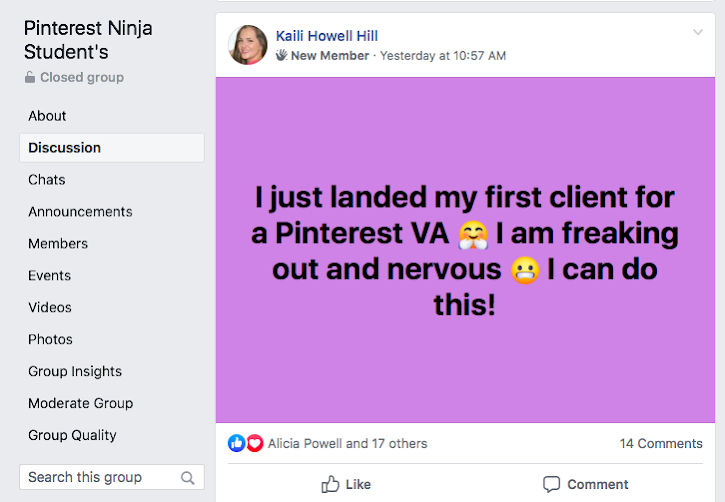 Read more reviews HERE!
Save 50% with code: 5050
Please note: You must enter the code at check out and hit "apply" in order to get the discount.
Your Instructor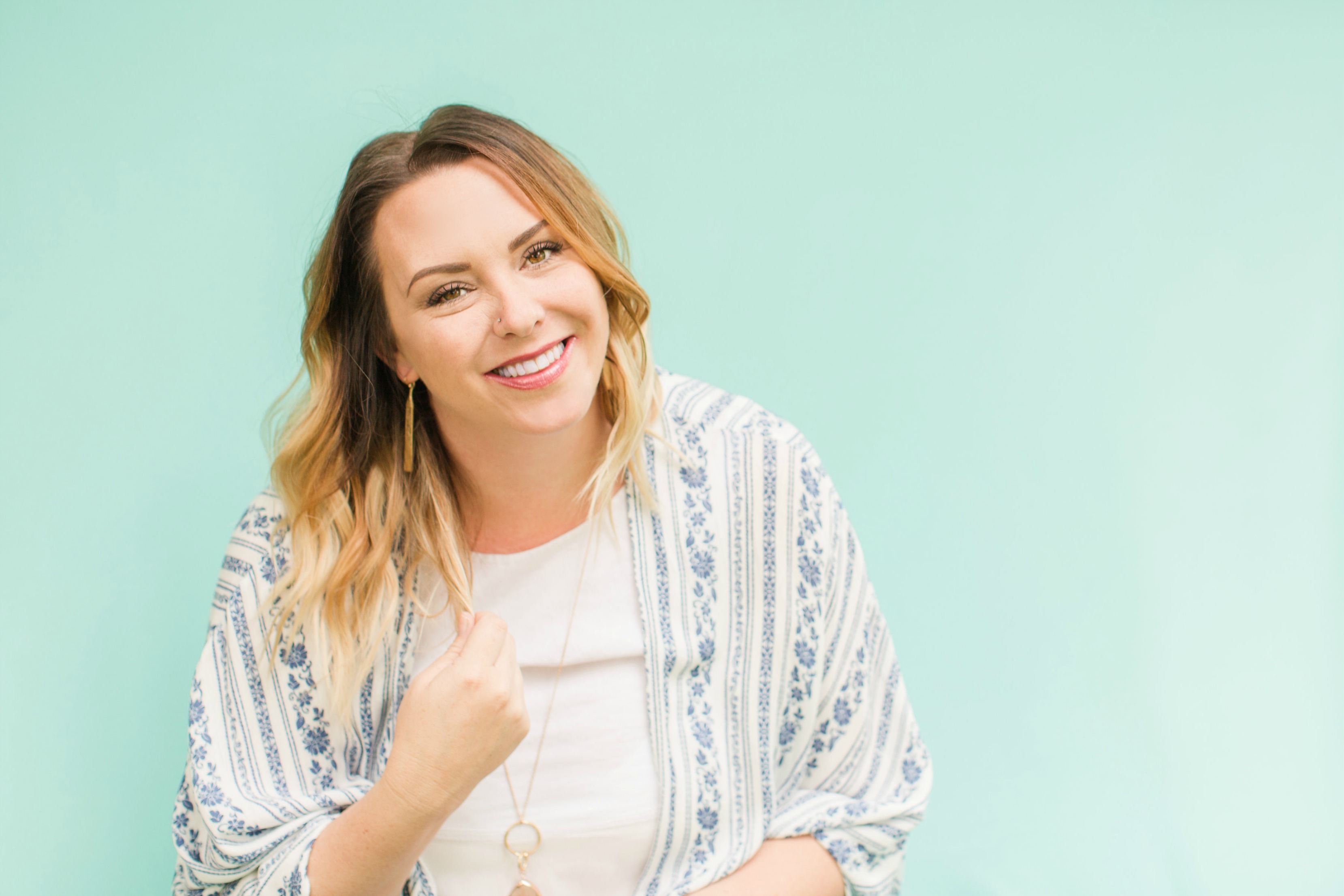 Hi there! I'm Megan!
I'm a Pinterest Marketing Expert 📌 and I have helped 1,000's of people just like you learn to market their blog's and online businesses with the help of Pinterest!
I'm a stay-at-home Mother of two, and I juggle a lot on a daily basis! I started Love Family Health in August of 2015, and since then I have grown it into a full-time business! All of which I can do from home! I want to help other's like you learn to drive tons of FREE traffic to your website with the help of Pinterest!

Course Curriculum
Chapter 1
Available in days
days after you enroll
Chapter 2
Available in days
days after you enroll
Chapter 3
Available in days
days after you enroll
Frequently Asked Questions
Who is this course for?
This course is for those who know how to use Pinterest and want to make some money working from home!
What if you know nothing about Pinterest?
That's ok! You can bundle and get VA Ninja + Pinterest Ninja! Pinterest Ninja will teach you everything you need to know to be successful on the Pinterest platform!
Do you offer refunds?
Unfortunately no. Due to the digital nature of this product, I do not offer refunds, and all sales are final.
Do I need to be tech savvy?
Nope! You need to know the basics of using a website, typing a blog post and using social media!
Will I see results?
YES! As long as you take the course step-by-step and implement each step as you go, you will see results in the form of new clients!