SALE!
60% off all courses and bundles with code:
SIXTYOFF


Be sure to apply to the code at checkout!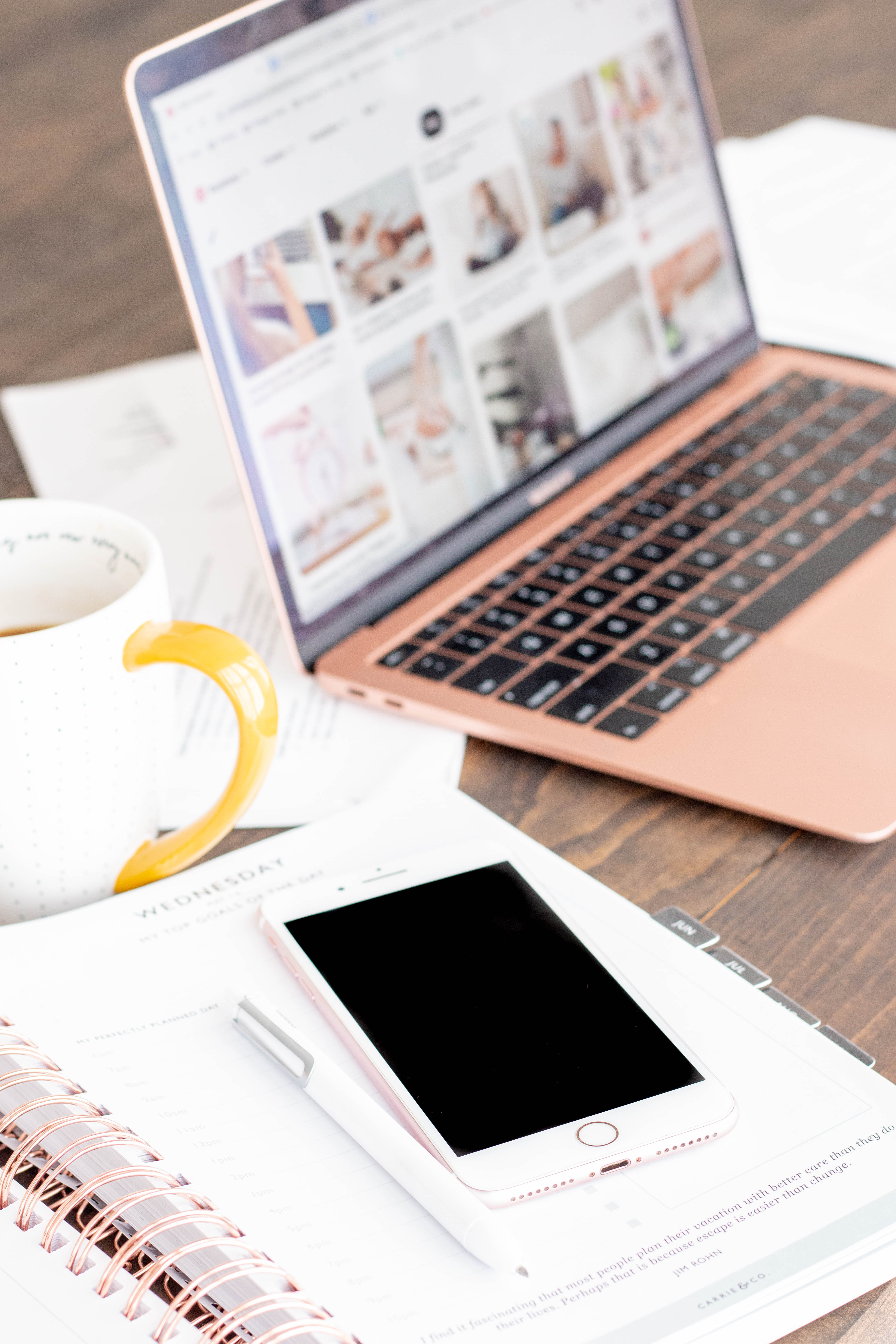 That in 2021, Pinterest surpassed 1 billion dollars in ad revenue?
2021 was also the year that many people, especially Woman, searched for:
"Legit work from home jobs."
What does that mean for you?
I average $5 thousand dollars a month with my Pinterest Virtual assistant business.
A business that has allowed me to contribute more financially to my family and has allowed me to spend more time with my husband and kids.
Va Ninja is NOT a get-rich overnight kind of course. Starting your own business takes a lot of work and dedication.
And while I can't do the hard work for you, I can give you all the skills you will need to start your own Pinterest Virtual Assistant business from the ground up.
I became a Pinterest VA because I knew I had the drive to work for myself. And while MLM and other work-from-home jobs are great, I wanted to guarantee myself a steady monthly income. And a work schedule that was as flexible as I needed it to be.
Plus, it's a great feeling to see bloggers and business owners succeed because of your work!
PLEASE read the sales page carefully
so you know exactly what will be covered in the course...
Pinterest Marketing skills you need to have before purchasing this course: 
SEO, you need to know how to optimize Pinterest accounts for PROPER Pinterest SEO

You need to know how to start a Pinterest account from scratch or convert a personal account to a business account. 

You need to know how to read and analyze Pinterest analytics AND metrics to understand what is and what is not working for your client. 

You need to know how to find trending keywords and how to use the trends tool on Pinterest. 

Strategy, you need to be able to figure out a pinning strategy that fits each specific client's needs. 

If you are not familiar with Pinterest marketing, that is ok!
You can choose the Pinterest Ninja and VA Ninja bundle at check out.

This way, you can learn all the Pinterest skills you will need to start your own successful VA business!




You can learn more about Pinterest Ninja HERE.







Introduction
This course is hosted on an easy-to-use platform called Teachable. VA Ninja is a do at your own pace course that saves the information as you go, and will continue where you left off when you log back in.
Expectations of becoming a Pinterest Virtual Assistant
How to get the most out of this course
Lifetime access to the VA Ninja template library:

Which includes templates and worksheets to help you create a solid marketing process for your business. Templates include: Monthly packages, contracts, questionnaires, monthly reports, and more.

Your skillset as a Pinterest VA

: How proficient are you when it comes to Pinterest Marketing? Have you had success with your own Pinterest account? The skills you need before starting the course.


01 Do you need a website? YES
Having a professional place for your potential clients to come and see the services you offer, and read your reviews is important. If you don't have a website or don't plan on creating one, this course is NOT for you . In this chapter, you will learn:
Why having a website is so important.

Already have a website? I will show you how you can easily add your new services to it.

Don't have a website? I will show you all the FREE options you have when it comes to creating a website!

If you are just starting out, a FREE website is a GREAT option!

Plus FREE tutorials on how to set up your free website!

Do you need a blog?

Pros/cons when it comes to blogging and your VA business. PLUS a list of 25+ blog post ideas you can create to help bring in more awareness and potential clients to your new business.


02 Pricing, Packages and Services.
Creating packages and deciding what you are going to charge can be overwhelming. I will help you decide the best way to price your services based on your current Pinterest Marketing skillset. In this chapter, you will learn:
What services can you offer as a Pinterest VA
How to create packages
How to price packages and be competitive
How to decide your hourly rate. It helps if you also have a set hourly rate for extra services clients request. + how to set this rate based on your skillset.


03 Processes
Learning how to map out your weekly schedule is very important. In this chapter you will learn:
Your process and weekly workflow as a Pinterest VA. How many hours you are dedicating to each client weekly, based on their package.
Weekly workflow examples
Expectations of taking over an account with a low reach: How to tell if an account has been flagged as spam and how to decide if you need to start a new account for your client.
How to do an account audit: Step-by-step


04 Legal, Banking, Taxes & Registering as an official business.
You want to make sure you have all of your bases covered when it comes to the not-so-fun stuff like taxes and making sure you are covered legally with your business. In this chapter you will learn:
How to register as an official business
Banking + Taxes + Write Offs
Business Insurance: Why it may be a good option for you.
Contracts: Why you need to have your clients sign contracts to help keep you both safe!


05 Onboarding New Clients
In this chapter we will cover the process for bringing on a new client and the best way to get paid every month!
How to set up discovery calls: What to talk about on the call in order to land your client.
How to follow up with a lead/potential client: Without coming off as pushy.
How to respond to specific client emails
How to deal with hesitant clients/rejection
Proposals
How to onboard your new client: All the information you need to get them set up with services.
Invoicing
How to send monthly reports and what to include.


06 Marketing & Landing your First Client
This will be the hardest part of the course. I will walk you through all the steps I have taken to build a full client list and the ways other students have had success landing clients!
How to update your Social Media pages to reflect your business: Or how to create new ones.
How to create a portfolio: And how to get reviews as a new Pinterest VA
Where to find clients on Facebook: A list of 15+ Business minded Facebook groups where you can market your services (in a professional way) and how to interact with users to get them interested in the services you have to offer.
Other platforms you can use to land clients


Three added bonuses for this course are:
Lifetime access to the Template and Worksheet Library:
This library includes editable Canva templates you can tweak to fit with your banding and business.
Printable Worksheets:
List of Pinterest related blog post ideas and freebie ideas to help grow your email list
Work with me page, checklist
Website layout checklist
Weekly workflow printable
Audit Checklist
Pinterest Strategy Services: How to help client's with their Pinterest Strategy
Services you can offer as a Pinterest VA
Pricing list suggestions
Editable Templates
Package Templates
New client information form
New client questionnaire
Contracts
Welcome letter
Monthly Reports
FREE lifetime access to the PRIVATE student group on Facebook
This is a bustling group full of like-minded Pinterest Marketers!
It's a great place to ask questions, collaborate and learn new tips and strategies for your VA business.
What makes
MY courses
different?
Group Coaching.
I feel a big reason users (including myself) can be hesitant about purchasing a course is because it can be hard to follow through with it all.

While taking a step-by-step course is a great way to learn and perfect a skill, talking to an expert DIRECTLY about concerns, questions, and roadblocks can drastically improve your overall results when it comes to Pinterest Marketing and your Pinterest Virtual Assistant business.

Group coaching can also come at a VERY steep price, with many experts charging $500+ a month for this type of service.

If you are where I was seven years ago, I didn't have a ton of money to invest in myself, and I know my business could have taken off TEN TIMES faster if I had the money to invest in coaching.

So, with the purchase of EITHER of my courses, you will be able to join my FREE, one-hour, weekly group coaching calls. In addition, you will also have access to my "office hours" on Voxer. A 100% FREE app/website for androids, apple products, OR you can log in via your laptop or desktop. Office hours will be a time where you can message me, and we can chat about any questions or concerns you may have!

Each week we will spend an hour going over questions, struggles, and tips for Pinterest Marketing and your Pinterest Virtual Assistant business.

This is a HUGE value you get for FREE. You also get lifetime access to my Pinterest-focused Facebook group, JUST for students.


End of Summer SALE!
65% off all courses and bundles with code:
SUMMER65


Be sure to apply to the code at checkout!